In 1982, during a dark and fictitious time in cycling history, the sport's most venerable, time-honored race was marred by the doping of virtually all of its competitors. Riddled with nefarious characters, that year's competition was a hornet's nest of moral depravity. Through the perspective of five riders, Tour de Pharmacy gives an inside look into the grim realities of the darkest event in a sport notoriously tainted by controversy.
For nearly every filmmaker, crafting a film that is intended to incredibly short without much room to explore certain areas of a story, would be an extremely daunting task. Yet somehow, Jake Szymanski managed to make a forty-one-minute movie about insanely goofy and zany cyclists partaking in the Tour de France cycling race and made it one of the funniest films in recent memory.
As you would probably expect, Tour de Pharmacy has a remarkable break-neck pace. Szymanski never chooses to focus on one scene or character for too long because he wants every wild character in this story to have their moment in the spotlight. Amazingly, the film never feels too rushed, either.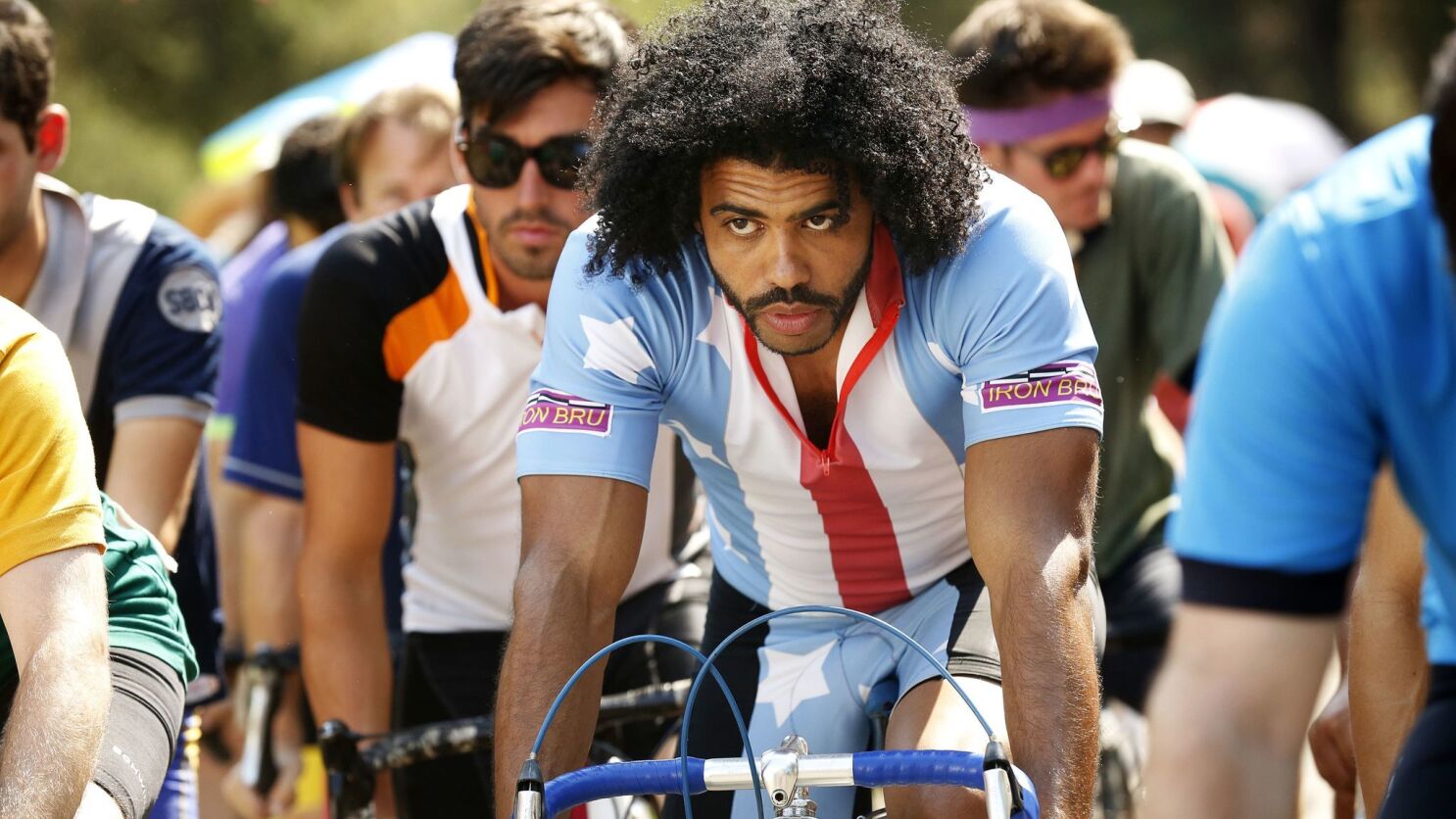 Sometimes when you watch an incredibly short movie, you can't help but feel as though it could have been a little bit better had the running time been extended. That way the writers could have added more depth to the characters, the world, and the story as a whole. But with Tour de Pharmacy, the short running time actually works perfectly. Any shorter and this would have been lacking something, and any longer, and it would have felt like it outstayed its welcome.
The script from Murray Miller is relentlessly funny and brilliant in a ton of ways. The majority of the jokes land quite well, however, there are a couple of jokes that don't really work today and they feel a little bit dull. Gratefully though, most of the humor incorporated throughout this film works terrifically and kept me smiling and laughing consistently.
If you are in the mood for a short comedy film that packs quite the punch, then you should definitely check out Tour de Pharmacy. It's yet another hilarious addition to Andy Samberg's outstandingly funny filmography, and if you are a fan of his work, then you'll probably get a kick out of this zany and bonkers story.
Overall Grade: B+
MPAA Rating: TV-MA
Cast: Andy Samberg, Orlando Bloom, Freddie Highmore, Daveed Diggs, John Cena, Jon Hamm, Jeff Goldblum, Julia Ormond, Danny Glover, Dolph Lundgren, James Marsden, Maya Rudolph
Directed by: Jake Szymanski
Distributed by: HBO
Release Date: July 8, 2017
Running Time: 41 minutes