As the world mourns the death of the Man of Steel, new heroes emerge, each claiming to be the true Superman reborn. But when a deadly threat uses Superman's absence to target Earth, their powers are put to the ultimate test.
Sam Liu is certainly no stranger to the DC Animated Movie Universe, having directed a plethora of films in the franchise. He has proven himself to be an incredibly skillful talent and an excellent direction who has a clear vision as to where this cinematic universe is heading. Sure, there have been some missteps along the way (I'm looking at you, Batman and Harley Quinn), but Liu's work in this franchise has been more great than bad, and Reign of the Supermen is definitely great.
How do you make a film that takes place after the events of Superman's death? It would be a daunting task for any filmmaker, even if they have had several films under their belt, but Liu makes it look easy. The overarching storyline of Reign of the Supermen is sadly quite predictable, which does take away from the emotional undercurrent that the movie tries to have. If you have read several comic books in your life (which a lot of people have), you're going to be able to predict the ending of this movie very, very early on.
Thankfully, the story doesn't take away from the fun and intriguing journey along the way. There's an old saying that essentially says the destination isn't always the best part. It's the journey that counts. And while that doesn't always apply to films, Reign of the Supermen is definitely a film where the strengths lie within its journey.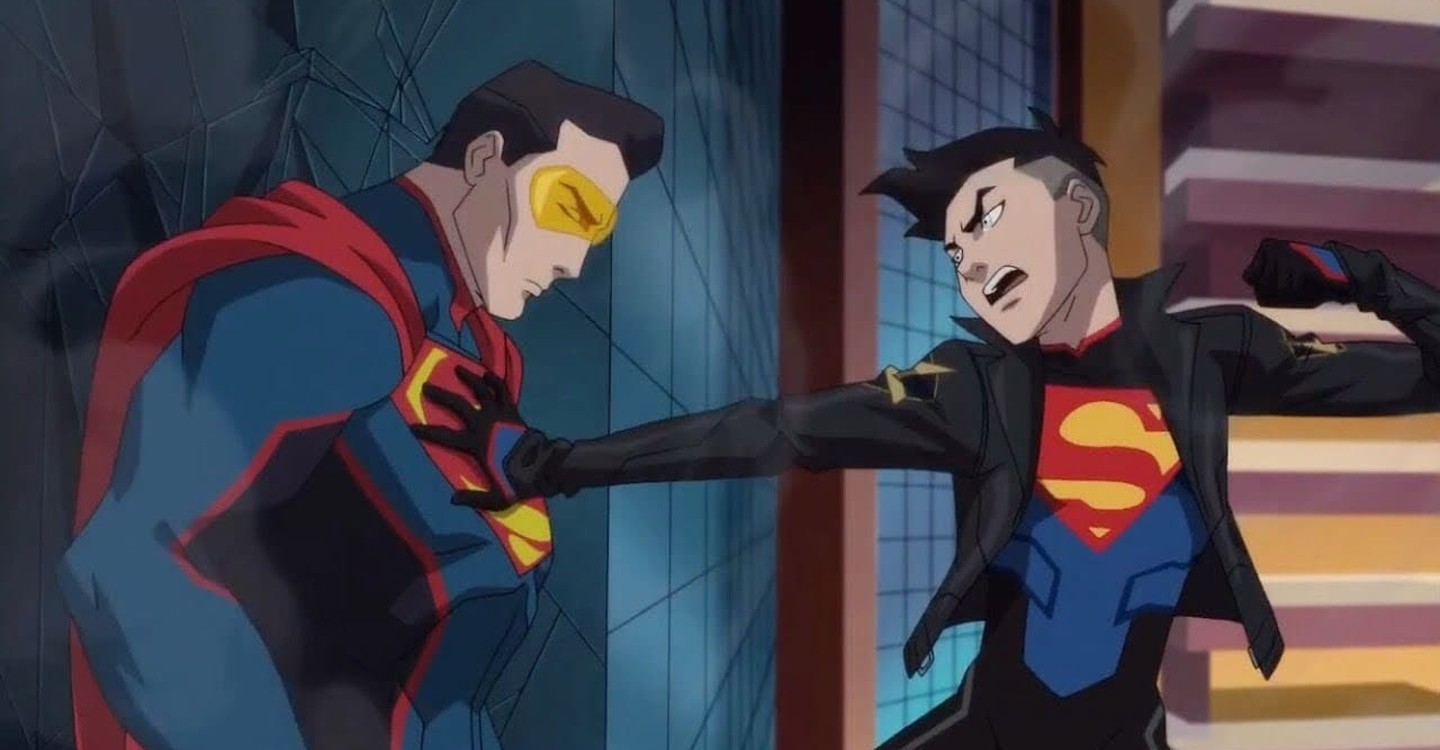 Tons of exciting and beautifully animated action sequences line this movie and make it truly stand out from the crowd. But as entertaining as it is to see a bunch of fight scenes, the best aspect to this film is seeing how the world reacts to Superman's death and how the Man of Steel impacted the world, and Metropolis, for the good.
Superman is a symbol of hope, but more than that, he is considered to be the most powerful man alive. When the real Superman leaves the picture, there is obviously going to be somebody out there that tries to replicate that status and tries to become Superman themselves. It's this aspect that makes Sam Liu's film special and interesting.
Plus, the film features top-notch voice acting from virtually everybody involved. Rebecca Romijn does a terrific job at voicing Lois Lane, a character who gets developed greatly in this installment, which was nice to see. Not only that, but Rainn Wilson is yet again terrific as the mischievous Lex Luthor, who actually seems to miss Superman in a way this time around. It was fun to see a different portrayal of Luthor and I appreciated that the filmmakers took a risk with his character.
All in all, Reign of the Supermen may not tell the most shocking story, but its greatest strengths lie deep within its themes and moments of true emotion brought out by director Sam Liu.
Overall Grade: B+
MPAA Rating: PG-13 for sequences of action violence
Cast: Jerry O'Connell, Rebecca Romijn, Rainn Wilson, Cress Williams, Patrick Fabian, Cameron Monaghan, Jason O'Mara, Rosario Dawson, Shemar Moore, Nathan Fillion, Christopher Gorham
Directed by: Sam Liu
Distributed by: Warner Bros. Home Entertainment
Release Date: January 15, 2019
Running Time: 87 minutes